In celebration of Power Up Assistant Curator, Shaz Hussain takes a look at one of the most popular video game series of all time.
He's everyone's favourite plumber, it's Super Mario! So, dust off your SNES, grab your controller and let's take a walk through the Mushroom Kingdom as we pay tribute to the infamous moustachioed man.
Here are eight unusual facts about Super Mario.
1. Mario wasn't always called Mario
In the early stages of developing Mario's character Nintendo originally gave him the name Jumpman. Creator Shigeru Miyamoto also toyed with the idea of calling him Mr Video before finally deciding to name him Mario after the landlord of their American Nintendo warehouse.
2. Mario was the bad guy
Mario, under his original name Jumpman, made his first appearance as a side character in the cult classic Donkey Kong game created by Nintendo in 1981. In this game, Mario mistreated his pet Donkey Kong causing the ape to kidnap his girlfriend.
3. Mario the Casanova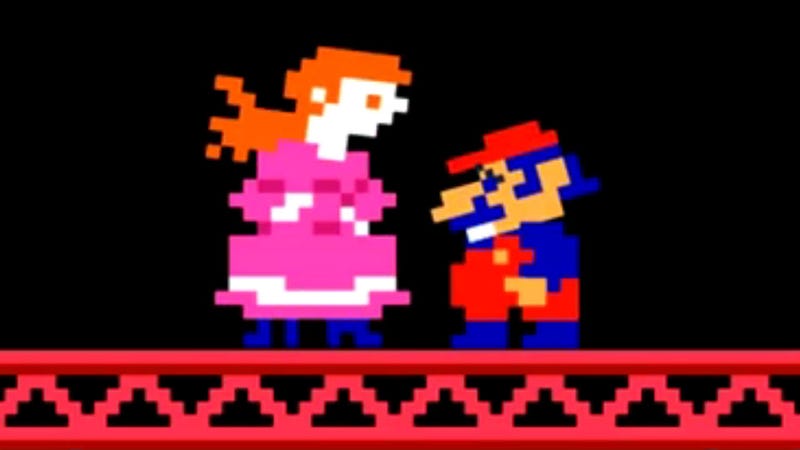 Princess Peach, previously known as Princess Toadstool, is widely known to be Mario's main squeeze. However, before Peach joined the scene Mario was romantically involved with a character called Lady whose name later turned out to be Pauline. Pauline makes a re-appearance in a Gameboy remake of Donkey Kong but was unfortunately put in the friend zone by Mario. In 2013 a games developer hacked Donkey Kong, creating a version where Pauline saves Mario instead.
4. Not just your average plumber
We all know Mario and Luigi as Mushroom Kingdoms favourite plumbers, however, Mario has had a few career changes in his time. In Donkey Kong, Mario is a carpenter, but in other games, he is a medical physician, an archaeologist, champion kart racer, golfing aficionado and even the tycoon of a successful toy manufacturing company.
5. National Mario Day
10 March is National Mario Day, chosen because when abbreviated to MAR10 it resembles his name. In 2017, Nintendo celebrated MAR10 by working with Starlight Children's Foundation to design new Super Mario themed hospital gowns for children.
6. The last cartridge
Super Mario Bros was meant to be the last cartridge game launched for the Nintendo Entertainment System console, or NES as it is often affectionately referred to. Nintendo wanted to make the switch to a floppy disk-based system that was already a success in Japan with the Famicom console. The popularity of Super Mario Bros led to cartridges being used for another two decades.
7. Mario makes a cameo
Mario makes appearances in countless other video games. Some of the strangest include Call of Duty Modern Warfare 2 where you can find a copy of a game titled 'Italian Plumber Princess Rescue'. Mario and Yoshi also make appearances in Metal Gear Solid and Legend of Zelda.
8. Knit-endo
Probably the weirdest product concept to come out of the Super Mario hype was the Nintendo Knitting machine which allowed you to create your own Nintendo knitwear. This product was based on an existing Japanese GameBoy game called Mario Family which connected your NES to a sewing machine. The Nintendo Knitting Machine never made to it production so unfortunately, you'll have to knit your own Super Mario jumpers…
---
Experience the evolution of gaming for yourself at Power Up.